---
In this advanced technical era, hiding secrets from others is not an easy job especially when you are in relationships.
Spy Software for Cell Phones and Tablets
The relationship is one of the best feelings for a girl when she is being in a relationship. No girl wants to see her boyfriend with another girl especially when the girl is your friend. Normally, these situations occur from the insecurity. If you have doubt on your Boyfriend and want to clear the doubt then, start spying on him using spying tools.
These spying tools will help you in spy on boyfriend's text messages. Here, we are going to discuss best spying apps which will help you in clearing the doubt. With the introduction of smartphones, it has become really easy for people to cheat on others. But where it is not easy to get proof whether your partner is cheating on you, spying on your boyfriend's text messages will help you get enough proof about his wrong deeds and for this purpose, you can use FoneMonitor.
FoneMonitor is a spying and monitoring tool that you can use to monitor your boyfriend's text messages, without even him noticing anything about the monitoring. When you use FoneMonitor, you can spy on your boyfriend's text messages remotely from your own device and know the person your boyfriend's contacts behind your back.
You can track your boyfriends sms messages without showing your presence on Instead, your concern should be to invisible spy on him and get the track of all. How to Get Your Boyfriends Text Messages Sent to Your Phone. The rate at which the technology is advancing it is now possible for every individual to track the.
As you can get all the messages sent and received on your boyfriend's phone, you can read the content of the messages. It is the ultimate monitoring solution for someone to monitor their boyfriend.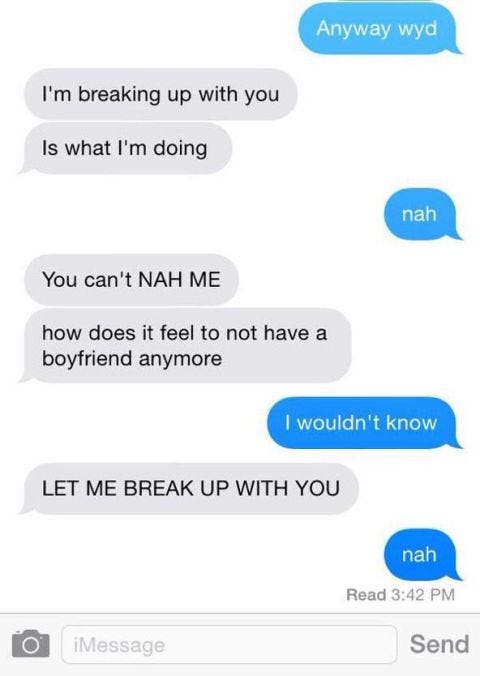 Open a create FoneMonitor account web page by clicking on the "Sign Up" button. After that, simply enter the target device owner name, age, and choose mobile operating system. If your boyfriend has Android device then, FoneMonitor must be the best app to track boyfriend's text messages, you can follow the given steps. Open FoneMonitor account on the website to open FoneMonitor online dashboard. Click on the "Messages" to view messages that your boyfriend sent and received on their device.
Is your husband suddenly continuously starts texting on their mobile phone? Is he trying to hide something while texting? Maybe something is happening behind you. If you have doubt about your relationship then, you can start spy on boyfriends text messages. This is another emotional sign which will help you to find is your boyfriend is cheating on your or not. Did your boyfriend come late night from the office? Maybe he goes to dinner with another girl without notifying you.
About this article
A girlfriend may want to spy on her boyfriend with the best, easy and at the same time for free. He would want to clear her relationship before she plans to take the next step. But she may not want him to get to know of her intentions. To know if he is cheating on you the simplest method is to spy on his text messages.
Can I Track My Boyfriends Sms Messages Without Him Knowing For Free?
There are a good number of online applications that offer free of cost spying on his text messages. Now, you must have heard the name of XySpy application about spying. It is the best and most useful software for spying. It aids you in getting all details of incoming and outgoing call records of your target device.
no jail beal cell phone spy.
Boyfriend Text Message Spy App Free Download?
cell phone spy for iphone 5!
Now get your boyfriend's messages on your phone as well.
It is done via its various apps such as Sms spy, Sms tracker, Sms Spy apps, etc. What facilities do they provide? Download XySpy Now. Learn more: How to catch a cheater using FoneTracker app. However, today this spyware has become one of the most popularly used and tool for doing spying. It aids users in getting full details of incoming and outgoing calls and sends or received text messages of the targeted device.
Text Message Forwarding on iPhone
The targeted device can be device of your friend. The spying or tracking is done via various applications like FoneTracker.
http://hithis.com/1394-cell-snooping.php What are the facilities provided by spyware? Through this app, tracking becomes much easier and safer.
Want to Spy on Boyfriend's Text Messages. Try Now!
The functionality of the app is simple. With the help of username and password, a hacker needs to get registered on official site of this spyware.
Now it can collect the information of victim like full name, number, digital filer, device information etc.